Abby Gonzalez, Project Manager has been a vital part of the Protovate crew since March 2021.
Born in Mexico and raised in California, Abby now lives in Virginia with her and husband, Dave, and their (almost) 2 year old son, Matthew.
---
How would you describe your job to a group of five-year-olds?
Working as a Project Manager is like being a SuperMOM! We make sure everyone has what they need.
What inspired you to pursue the career you have today?
My husband is a developer and introduced me to this whole new software world. I came from managing a plumbing company where things aren't as techie but mainly hands-on work. However, he encouraged me to pursue this new career as he believed in me more than I did myself.
The first few months were like a puzzle to me. I had no idea what certain tech words were and appreciated it when everyone took the time to explain what I like to call at Abby's level. It is a lot of fun working with Protovate and I can honestly say I have learned a lot.
If you could have a new skill in 10 minutes, what would it be?
Workwise: Master Excel
Fun: Learn-to play the piano and sing like Andrea Bocelli
What skill do you think everyone should learn?
Communication – miscommunication brings misunderstandings, and misunderstandings bring lots of unnecessary problems. Communication is the key to making things a little less complicated.
What's the best advice you can give to someone who just is just starting their career in your field?
First, don't be afraid to ask questions, record, and take lots of notes. I tend to forget what we talked about 5 mins later, so note-taking and reviewing recordings help me track what I missed.
If you are not understanding something and feel embarrassed to ask in a big group, reach out to someone who you feel comfortable with and get your answers.
What's your secret talent that no one knows about?
I can eat a lot and fall asleep right after.
How do you balance family life with your work life?
Having a baby and working from home was not easy. We had to get some help to be able to focus during working hours. So, we have a nanny who help us a few days a week. I also try to stick to a schedule during the week, and after work I put a hard stop to all electronic devices and focus my time on my baby.
Weekends are family days, we plan little trips, family visits, play dates and so on to enjoy our little one before he grows up and no longer wants to hang around with us.
First computer/year:
HP, 2006
Favorite food:
Mexican, Italian, and Chinese, what can I say… I love food.
Favorite vacation:
Myrtle Beach, South Carolina. Our first family vacation of 3.
Favorite movie, book, or podcast:
The Proposal. (Any Sandra Bullock movie)
Star Wars or Star Trek:
Star Wars
---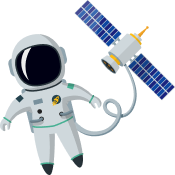 Protovate pioneers new software, new systems, and new ways of working to bring your concept to life. Our hybrid-shore software development outsourcing model gives you access to the ideal talent to make it happen.