Jana Diamond, Senior Project Manager, has been working her organizing magic with Protovate since January 2021.

Jana lives in Lawton, Oklahoma – about halfway between OKC and DFW airports.
How would you describe your job to a bunch of five-year-olds?
I try make all the parts of a project come together at the right time. It is kind of like dumping 3 or 4 boxes of puzzles out on the floor and then putting them together at the same time.
You will have one person or team that puts all the outside edges together, and another that matches all the green parts, and another that matches all the parts that have faces. And none of them talk to each other, or see what the others are doing.
The goal is to get all the puzzles finished at the same time, not one and then the next one – and my job is keep up with what is going on with each group and talk to the different teams and coordinate between them, and keep them on track.
What inspired you to pursue the career you have today?
I always say I started life as a software developer. I intended to stay in software development, but my role just kept evolving. I was pulled in several directions, and making the puzzle pieces work turned out to be what I was actually good at.
When you can find something you are good at, that is satisfying to do, and that you truly enjoy doing, you should do your best to turn that into what you do for a living. It is much more rewarding than just having a "job".
If you could get a new skill in 10 minutes, what would it be?
A new way cross-reference my genealogy sources, rather than having to cut and paste and re-type things all the time!
What skill do you think everyone should learn?
Typing. Not just hunt and pecking on the key board, but actually being able to type while you think. Watching the letters go across the screen rather than watching your fingers on the keyboard. This is a skill that most developers learn or teach themselves, but everyone needs to know it.
What's the best advice you can give to someone who just is just starting their career in your field?
Don't be afraid to try different things – just because you start in one area doesn't mean it is the best fit for you. Try all the areas in your field that you can. And keep trying new ones all the time, because there is always something new to try – and you never know when the next perfect fit is going to come along!
What's your secret talent that no one knows about?
I do genealogy – I will hunt and search for people until I can put a tree together, or until I am out of options and places to look.
How do you balance family life with your work life?
Work is work – and most of the time, I can turn that off at 5 or so. Evenings and weekends are for family – most of the time, not always.
First computer/year:

First computer class 1979 – punch cards: turn the program in on Tuesday, come back on Thursday to see if it ran!
First computer that was mine 1982.
Favorite food:
Yes. Oh, seriously? Mexican food, tacos, pizza, sushi (Ahi) – anything with wasabi
Favorite vacation:

Hawaii, or anywhere with a beach.
Favorite movie, book, or podcast:

Anything in the SF/F realm.
Star Wars or Star Trek:
Yes. I don't see this as an either/or question. Love the ongoing, growing work of Star Trek. Love the Star Wars world as well. Current favorite character is Tilly!
---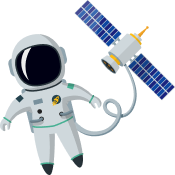 Protovate pioneers new software, new systems, and new ways of working to bring your concept to life. Our hybrid-shore software development outsourcing model gives you access to the ideal talent to make it happen.