We're happy to introduce you to Perry Gold, Protovate Project Manager, who's been an intergral part of our team since 2015.
Perry runs the OfficeAutomated project which leverages Protovate's Code Audit, Rapid Prototyping, Staff Augmentation and Software Development services into a successful project for owner, Robert Barton. You can learn more about that here. Perry is also leading a 2nd project for the same client.
Where do you live?
I live in India.
How would you describe your job to a group of five-year-olds?
Working as a Project Manager is like being a movie director. The Director doesn't act, hold the camera, record the sound or create the special effects. There are talented professionals for these things.
The Director is the one who has the whole movie planned out in his mind and he directs the involved professionals toward that vision. I do the same with the our talented team of professionals to achieve our project goal.
What inspired you to pursue the career you have today?
One of my best friends is the owner of an IT company. One day a shopkeeper asked me to provide a good reference of someone to create a website for his business. I gave them my friend's name as reference. But my friend said you can manage the shopkeeper regarding their project goal, including design and development. We completed that project successfully. So based on that my friend suggested I join his company. He inspires me in every stage of my career.
If you could have a new skill in 10 minutes, what would it be?
Cooking a new dish
What skill do you think everyone should learn?
Time Management. Every successful human is a great time manager because they prioritize their work well and make sure that the right amount of attention is given to every task on hand.
This also helps team members and clients feel comfortable with an individual since they know that the attention needed to their work will be given.
What's the best advice you can give to someone who just is just starting their career?
I would like to advise new employees and the person who is willing to a build career in any field that do not need to hurry to develop skills and gathering knowledge, follow the process and learn step by step, build strong core base knowledge and improve your google search skills and self learning. Working hard at these things will help keep your thought processes smart.
What's your secret talent that no one knows about?
I love cooking and when I have time I ask my wife to take rest because I will cook today.
How do you balance family life with your work life?
I have a supportive leader who is actually a very good friend. Based on priorities and situation, I give time to family and my professional work.
Sometimes due to tight schedules I have to work over night just before the weekend and the next weekend day. I spend quality time with family (wife, parents and daughter). We watch movies, go on a one day trip and enjoy being together.
First year you owned a computer: 2014
Favorite food: Gujarati food
Favorite vacation: Diu Trip with office team
Favorite movie, book, or podcast: Marvel's movies
Star Wars or Star Trek: Star Trek
---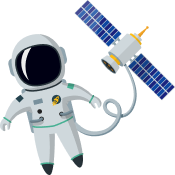 Protovate pioneers new software, new systems, and new ways of working to bring your concept to life. Our hybrid-shore software development outsourcing model gives you access to the ideal talent to make it happen.